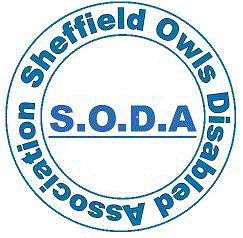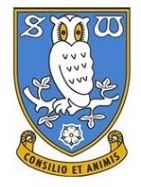 Owls In The Park
This year's Owls in the Park was held on Sunday 3rd September in Hillsborough Park. The annual event held a special significance for us this year, as not only did the day serve as the culmination of the club's 150th anniversary celebrations, but also marked the first time that SODA was represented with a stall at the festivities.

In addition to our group of volunteers informing visitors about our association, we also had a number of items for sale, such as a selection of signed memorabilia that was kindly donated by Jon White and a collection of programmes courtesy of Pat Armstrong. The biggest attraction was a variety of great prizes on offer as part of our raffle, which included a fantastic range of signed items given to us by members of the current squad. The first prize was a framed shirt and a pair of boots in a presentation case, both of which were signed by Sam Hutchinson and drew quite a lot of attention from the fans in attendance!

Amongst the visitors to our stall were our chairman Mr. Chansiri and the Lady Mayoress, Councillor Anne Murphy, who very kindled pulled out the first five winners of our raffle: Bernadette Laura was the lucky person who got to take home our first prize. Congratulations to all our winners!
Despite the weather the day was a resounding success, with a dazzling fireworks display to finish the celebrations in style.
Hope to see you all again next year J!