Photos from our recent
end of season function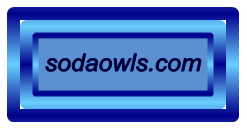 Photos of our recent end
of season function.
Information
Ground Specification
The capacity of Hillsborough is 39,812 ,the away allocation is up to 7,500, spaces for
Wheelchair users is 88.

Spaces for wheelchair users
There are two areas.
Pichside ( slightly raised ) along half the North stand is the main area for home fans .
The other area is mid-tier of the West stand, used by home and away supporters.
Obstruction of view is not a problem pitchside . There is only a problem in the West
stand when there is a big crowd. Both areas are partially covered.

Entrances for wheelchair users
North Exit door 17, between North and Kop stands corner . Access to spaces along
ramps.
West (away) Door 6 , to the right if facing the stand.The entrance is to the right of the
blue gates.

Ambulant Disabled Supporters
Home Row 3 of the North stand ( behind the chair users area ) is dedicated and can
be reached step free via ramp access.
Away Often only the top tier of the West stand is designated for away fans , there is a
minimum of + 15 steps to the front of the top tier . Alternatively the top row in front of the
chair users area . Row 0 can be reached by just 2 steps .

Toilets
North One wheelchair toilet (D85 ST80) with yellow door by the entrance .Two more
behind the area opposite the blue door next to a grey metal cage.Radar key required
West Three wheelchair toilets (D90 ST85 ) behind the mid-tier area clearly signed to
the right of a staircase.